Eevee Tamer
Staff member
Moderator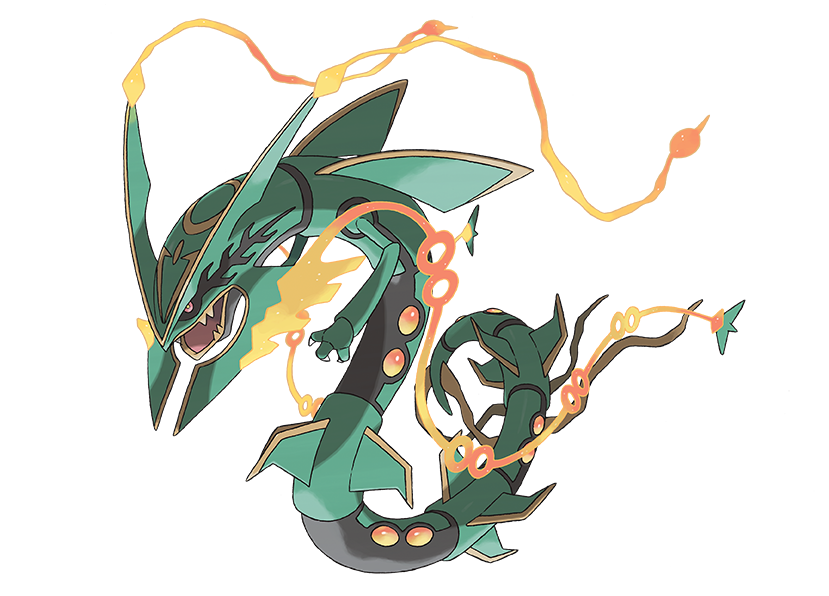 Mega Rayquaza
[type=dragon][/type]/[type=flying][/type]
​
View attachment 120641
Japanese Name:
MegaRayquaza
Height:
35'05"
Weight:
864.2 lbs.
Classification:
Sky High Pokémon
View attachment 120642
Ability:
Delta Stream
View attachment 120643
Revealed:
Mega Rayquaza was first revealed during a livestream of
Pokémon Omega Ruby
and
Pokémon Alpha Sapphire.
The Pokémon was then later revealed worldwide in a new trailer.
Additional Info
: Particles stream from the long filaments that extend from its jutting jaw. These particles can control the density and humidity of the air, allowing Rayquaza to manipulate the weather. Its green hide sparkles with an emerald-like quality.
View attachment 120653
Mega Rayquaza receives a massive power boost to its Attack and Special Attack stats and a lesser power boost to its Defense, Special Defense and Speed.
HP
: 105
Attack
: 180
Defense
: 100
Sp. Attack
: 180
Sp. Defense
: 110
Speed
: 115
View attachment 120645
Rayquaza may evolve into Mega Rayquaza so long as it knows the move Dragon Ascent, and does not require a Mega Stone to do so. If Rayquaza forgets Dragon Ascent for some reason, the move may be re-taught to it by Zinnia's grandmother in Meteor Falls.
View attachment 120646
Mega-Evolves from Rayquaza.
View attachment 120647
View attachment 120648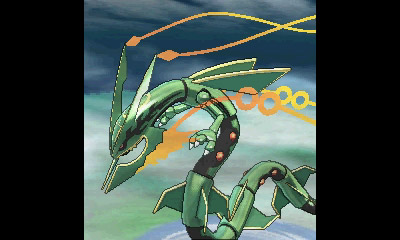 Last edited by a moderator: